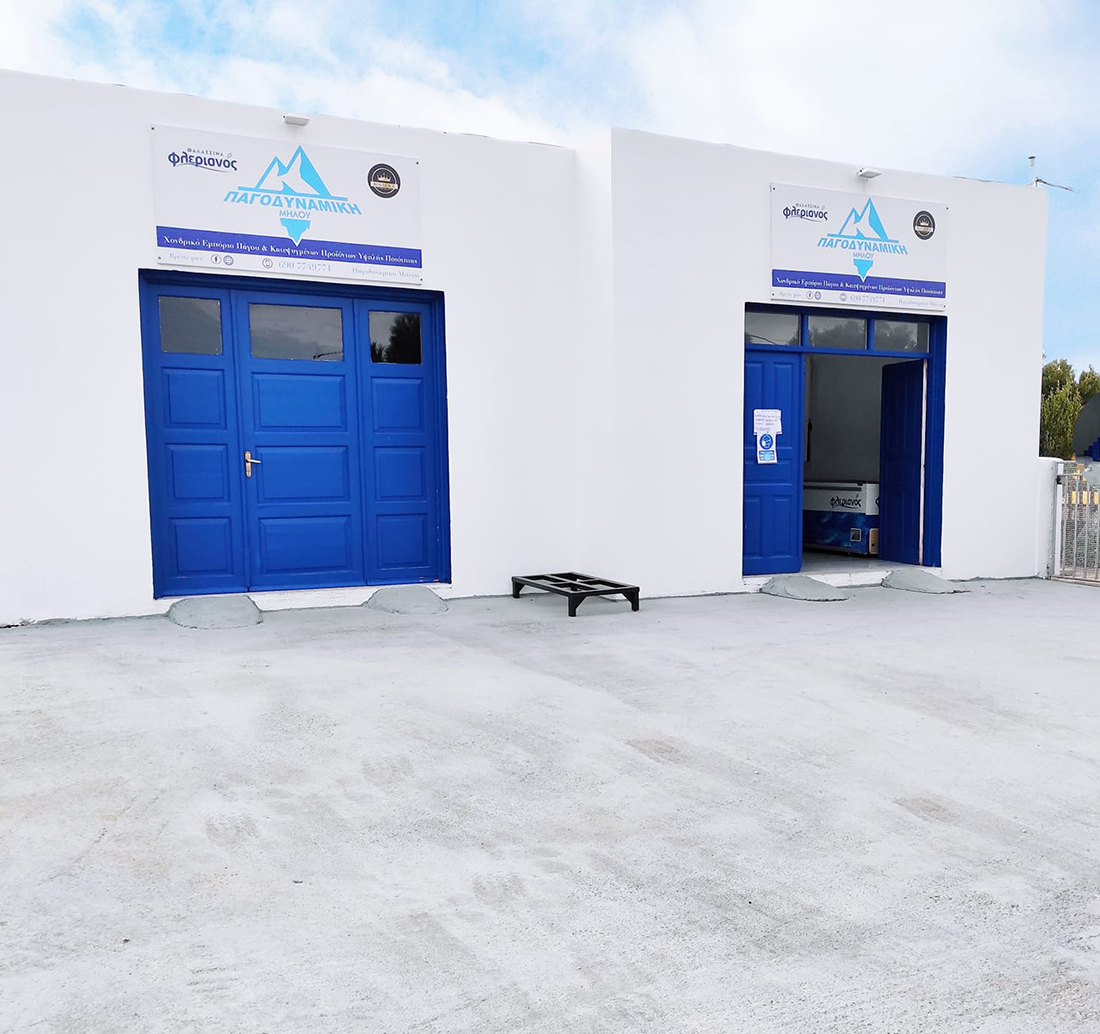 Pagodynamics of Milos
Wholesale Catering Goods
Ice Trade - Frozen Products - Milos Cyclades

Pagodynamics of Milos started its activity in 2019 focusing on the wholesale sale of ice and frozen seafood.
Wanting to meet the needs in the field of mass catering (HO-RE-CA) we have expanded our partnerships to a wide range of products and companies always guided by superior quality.
The companies that trust us are renowned in the field of food and very competitive in terms of quality.
Wanting to meet the ever-evolving needs of the Milos market in the food industry, we have secured storage facilities and distribution vehicles, ensuring the timely delivery of orders to catering professionals.